Don't just use TypeScript. Know it.
Taught by 3x Microsoft MVP for TypeScript, James Henry
-- Proud to have helped folks from many amazing companies get the most out of TypeScript --
TypeScript Fundamentals
The essential introduction to statically typed JavaScript.
Free
Our gift to you - 3hrs of premium content for free!
TypeScript Pro
Take your TypeScript expertise to the next level.
$35
$99
Limited Time 65% Off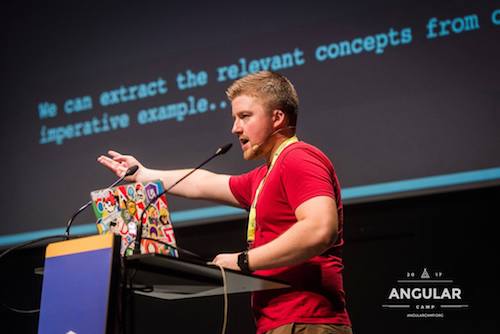 About James Henry
James loves empowering other developers to do their best work. He does this through building tools (he is a member of the ESLint, Babel and Prettier teams and a TypeScript evangelist) and through speaking and training across Europe.
Microsoft awarded James the title of Most Valuable Professional (MVP) for his contributions to the TypeScript ecosystem and community.
Most recently James has begun working with the team at Nrwl to provide best in class Angular consulting to the largest enterprises on the planet.